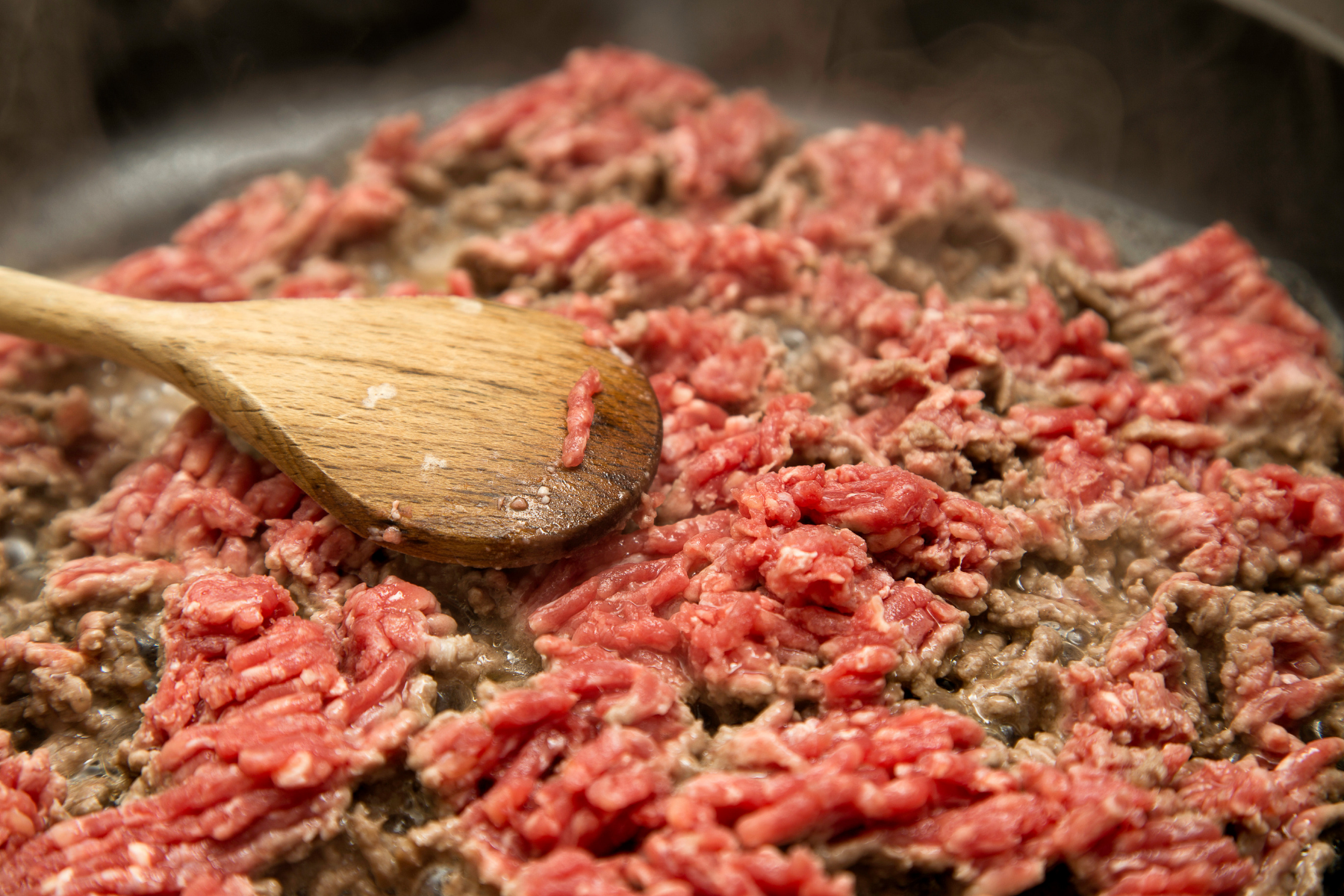 We know the weekdays tend to get busy. Appointments, meetings, kids' practices, and exhaustion can all lead to a dinner time scramble. Instead of ordering take-out…again…try out one of these 10 easy weekday meals with mince! We've got two pieces of good news for you. First, Jervis Bay Meat Co. has all of your mince needs in one place, plus tons of other ideas for meals. Second, most of these will make enough food for leftovers the next day…and maybe the next!
1. Weekday meals with mince Spaghetti
Probably one of the simplest meals to throw together with mince is spaghetti! It's also super friendly on your wallet, and is easy to make in bulk. Use a jarred pasta sauce to save you some time on the meal, and have everything ready in under 30 minutes! To give the spaghetti a bit more flavor, try adding some different ingredients to the sauce. Basil, garlic powder, mushrooms, and tomatoes can all give your pasta a delicious kick!
Chili is one of the best meals to throw together in a crock pot and then come home to a delicious-smelling house. Chili is also super simple to make in bulk, and tastes great reheated or served on some hot dogs! The great thing about chili is that you can add virtually anything and it will be delicious. Click here for an old-fashioned chili recipe that will make everyone ask for seconds!
Another super simple crowd pleaser is tacos. This easy dish pairs well with chips and guacamole, or corn salsa. Tacos are another meal that allows for many different add-ons: Sour cream, shredded lettuce, beans, shredded cheese, salsa, tomatoes…the list goes on and on! Follow this recipe for a classic ground beef recipe, and if you're looking for less work use a pre-packaged taco seasoning instead of the homemade option in the recipe!
4. Easy Baked Ziti Casserole
Pasta is always a hit! For a twist, try changing up the noodles and final dish! By baking it in a casserole, you'll have a fresh look at a crowd pleaser that will give you plenty of leftovers! Click here for The Country Cook's baked ziti recipe!
Casseroles are one of the simplest make-ahead meals that you can throw in the oven! Pair this cornbread casserole with green beans or peas for a well-rounded supper! Click here for this cornbread casserole recipe from Jiffy!
The great thing about meatballs is that they can be filling alone or a great addition to a number of other meals! Serve these baked meatballs with a side of rice and fried veggies for a quick easy meal! Check out this blog post from Baker by Nature for a delicious meatball recipe with ideas for serving sides!
7. Speedy Shepherd's Pie Skillet
Skillets are the perfect busy weekday dinner, especially because the clean-up is so minimal! With this recipe, you'll also find yourself with a few spare minutes to enjoy your evenings with your loved ones as it's so quick to make. Check out this shepherd's pie skillet recipe for a well-balanced meal that only takes an hour to make!
8. Country Hamburger Skillet Dinner
Another skillet meal that will make most in your home happy is this hamburger skillet dinner. With mince, onions, potatoes, and cheese, this recipe from Norine's Nest will be a favorite to work into your monthly recipe list!
9. Skillet Beef and Macaroni
Who doesn't love the classic taste of mac and cheese? To get your protein, add in some mince and make a delicious skillet meal! Taking just 30 minutes to make, this skillet beef and macaroni recipe is perfect for busy weeknights!
These enchiladas from Southern Bite will be a hit! These can be made with any kind of ground meat, but try a pork sausage for a little extra kick! With only 5 ingredients, they are a great option if you're running a little low on prep time.
Don't let the hectic-ness of your day-to-day get in the way of putting a delicious, healthy meal on the table! If you're looking for a place to buy your mince, stop by Jervis Bay Meat Co.! We've got a large range of top quality meat, grass fed & free range available. We carry beef, pork, lamb and poultry, plus lots of easy ready made meal options to make dinner time a breeze! Wherever possible, our produce is locally sourced, free range and grass fed, supporting our local community and giving our customers healthier options.
You can also read more about our catering services here